Haptic Heart
The proscenium framing of concert dance tends to present the art form as a visual one despite dance's temporal, spatial, and kinetic qualities. Haptic Heart seeks to amplify the dancing body and augment the viewer's experience of it by using tangible media in performance. As the dancer moves, her heart rate is transmitted to a pulsating silicone heart that's held by the viewer. In providing the viewer with haptic feedback, the hope is that they will not only see the dance but feel it too.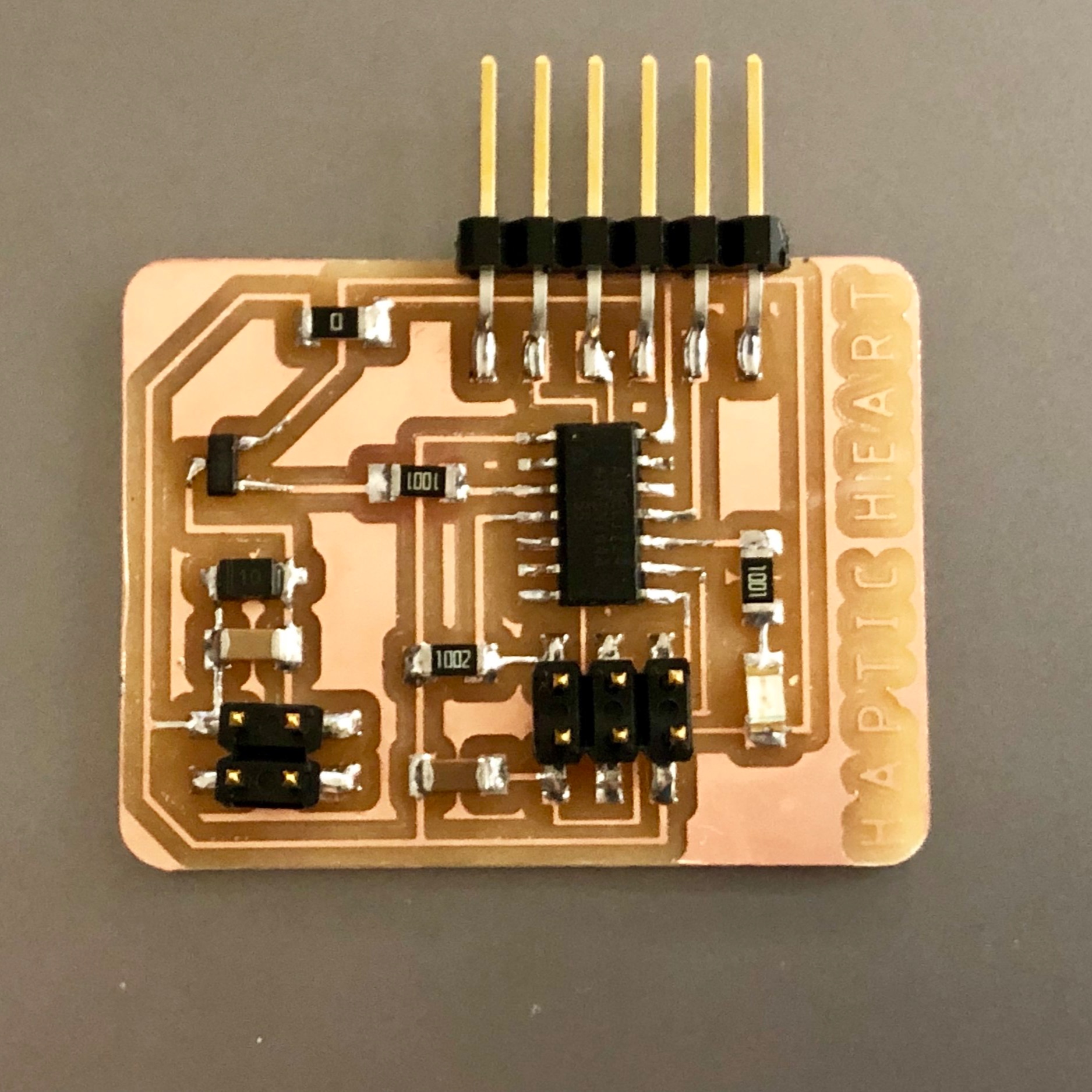 Electronics Design
Designed two printed circuit boards, one for the heart rate sensor and the other for the vibration motor. Programmed them to execute specific tasks in relationship to one another.
(Eagle, Arduino, SRP milling machine)
Digital Fabrication
Designed and digitally fabricated a heart mold out of machinable wax then cast a silicone rubber heart with an embedded vibration motor inside.
(Rhino, CNC ShopBot)
Choreographic Design
Choreographed an interactive performance between the dancer and viewer using the haptic heart to mediate the viewer's experience.
(Contemporary Dance)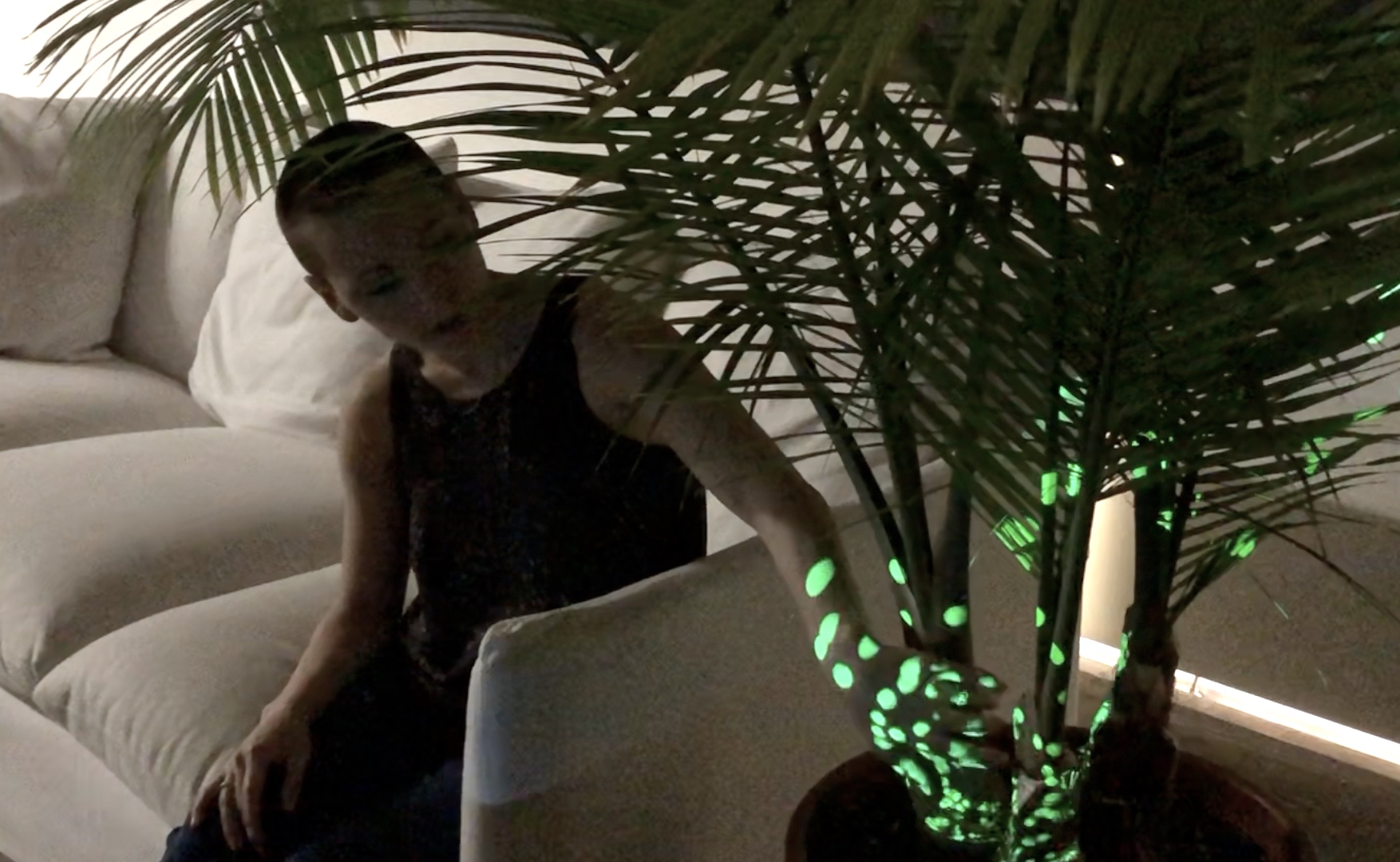 Sensible Plants
Sensible Plants, a research project by Lins Derry and Phoebe Lin, redefines human-plant interaction by transforming plants into tangible interfaces. Through digitally augmenting human-plant interaction, we aim to create future responsive environments that precipitate embodied living alongside technology.*
*Sensible Plants was inspired by Botanicus Interacticus, a joint research project between Disney Research and various universities.
How the Installation Works
Upon inserting a capacitive sensor into the plant's soil, when the subject touches the plant, the plant and subject's combined electromagnetic fields affect the sensor's capacitance. We then translate the different touch pressures and locations as detected by the sensor into the parameters affecting the size, color, and velocity of the particles being projected onto the plant.
Design
Designed a PCB featuring a capacitive sensor for sensing touch on the plant's surface then coded a particle system in Processing which was then projection-mapped onto the plant as the output.
(Eagle, Arduino, SRP milling, Processing, Video Projection)
Precursor Design
Designed two printed circuit boards, one for the infrared LED embedded on the plant and the other for the infrared phototransistor and vibration motor worn by the subject. Programmed the motor to gently vibrate as subject connected with nature.

(Eagle, Arduino, SRP milling machine)